OUR

BLACK

JESUS NATIVITY SCENE



JOIN THE MOVEMENT
TWIFE has created a unique, black Jesus nativity scene. With our nativity figures, we want to start this discussion by showing that a person who had a big impact on the world, Jesus, should not per-definition be portrayed as a white man.
A set consists of 3 individual pieces: Joseph, Jesus and Mary. Each piece is unique due to the hand painting that happens & is branded with TWIFE at the bottom.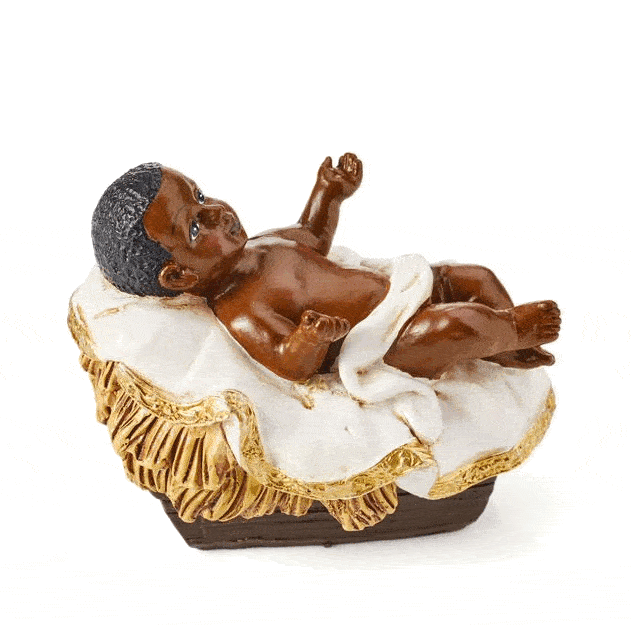 High quality, durable polyresin material that is hand painted, making each set unique.
We hope to spark a discussion during the Christmas period and empower all nations and cultures to change their icons of leadership to one they can relate to.
​
African Americans, Native Americans, Hispanics, Asians, each color and culture should be able to be represented at a global scale without fear. This might not be enough for some, still it is one step more toward tolerance, one baby Jesus at the time and more to come.
​
Join our movement now and secure your Black Jesus Nativity Scene by clicking the button below.